---
The Journey to Hap-Pea-Ness, 2021
Book Design
The Journey to Hap-Pea-Ness baby board book is in partnership with DERT Books, a non-profit organization aimed to promote literacy amongst children.
The story follows Pea, who is lost trying to reunite with their pea friends. On the way to reunite with their Pea friends, he encounters other food produce, Corn, Carrots, Cheese, as his new friends encourage Pea on his journey through food related puns! This book was written and illustrated to
focus on creating a joyous and humorous moment of a parent reading to their baby.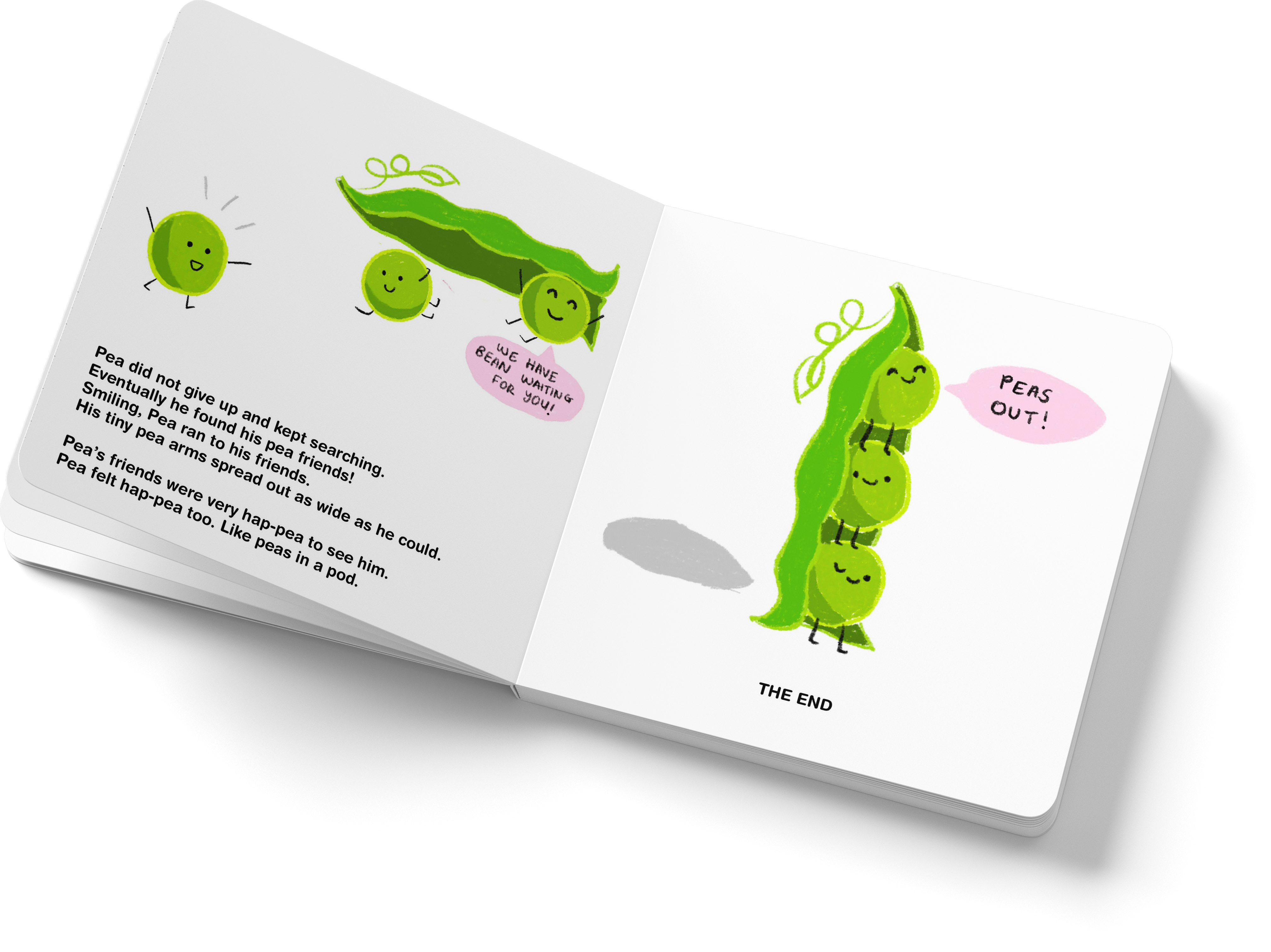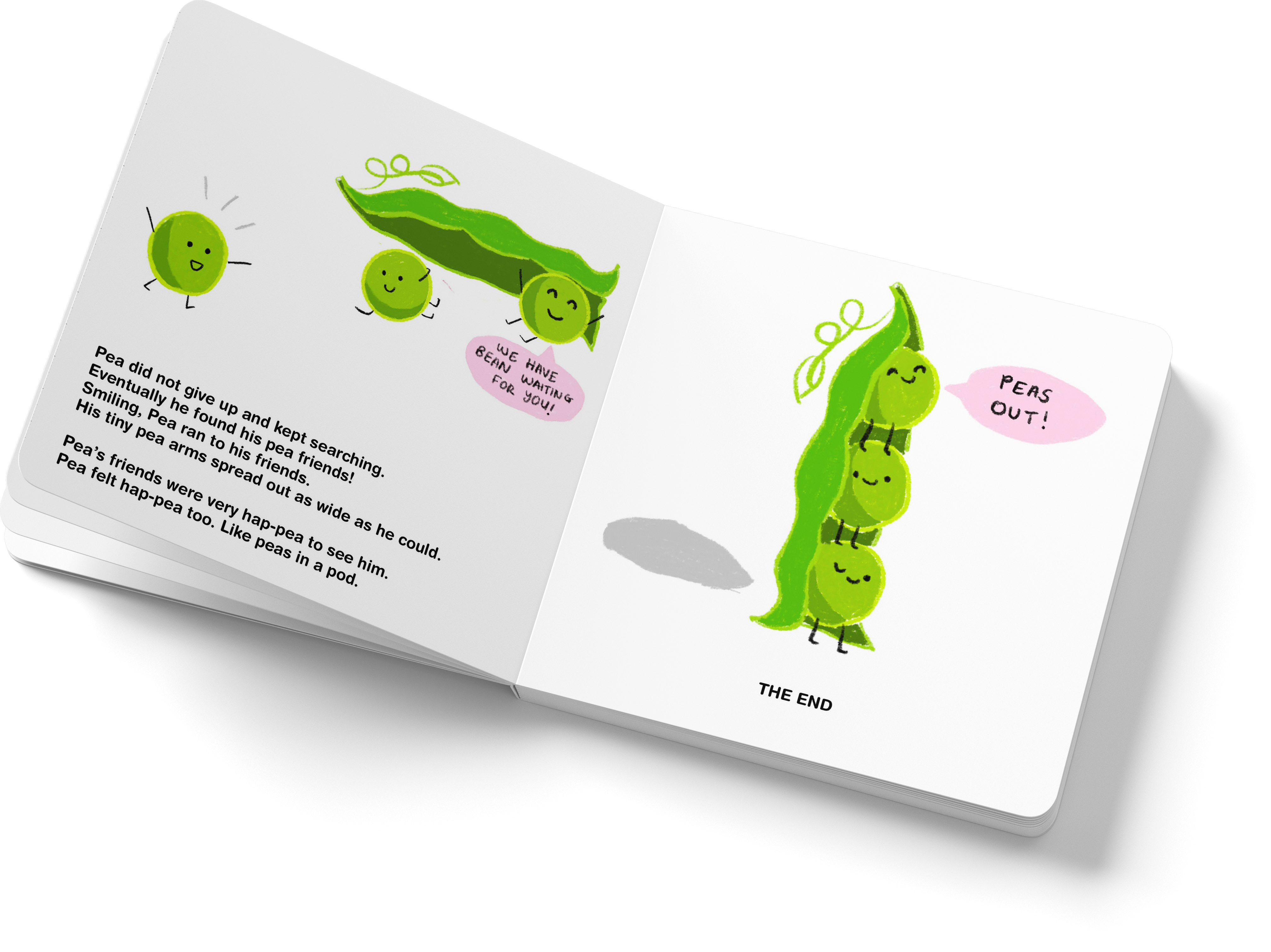 ---
︎︎︎OTHER PROJECTS︎︎︎