PROJECTS ︎︎︎ Send Me A Postcard
---



Send Me a Postcard , 2020

Web Exploration, Coding


A website exploration of creating a digital postcard out of repetition of words found in postcards.
Inspiration
Inspiration for Send Me A Postcard stemmed from this poster design

The design of the poster (above) where there are different combinations of sentences from postcards I had received from different friends over the years
They make a different narrative that can be read from left to right or top to bottom.



Initial hypothesis:

Is it possible to send a coherent message with the words given?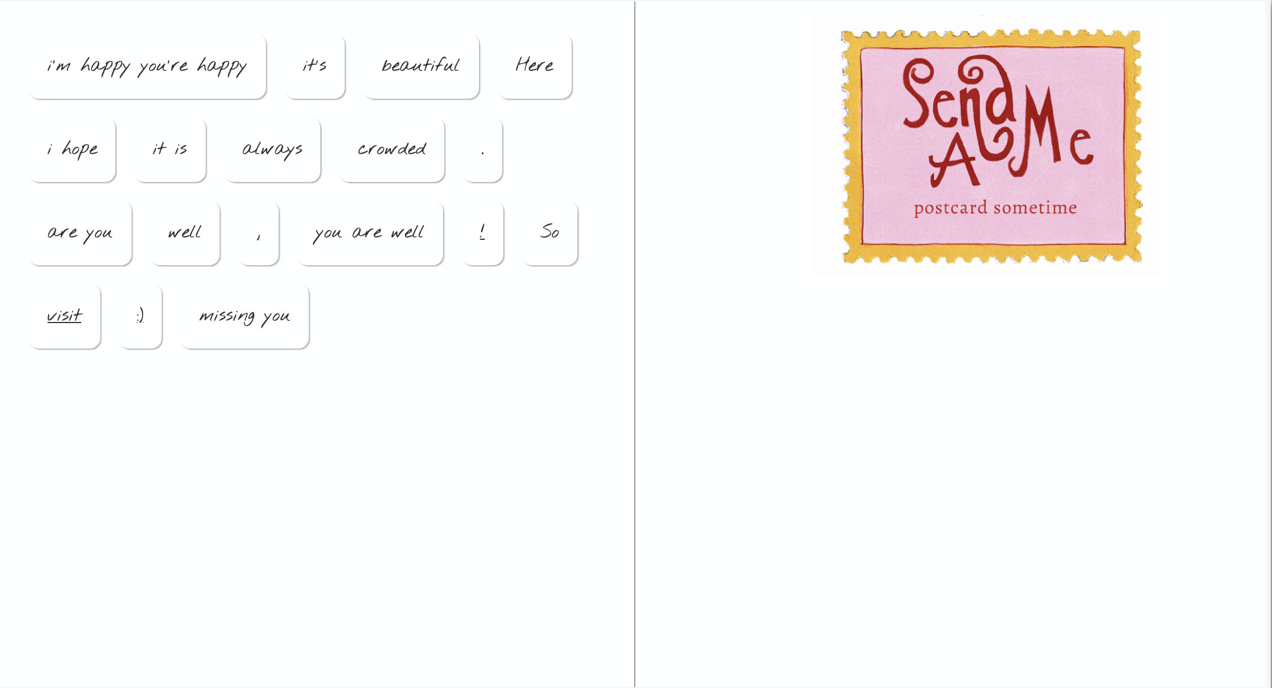 I then proceeded to instruct people to go on the site and follow the instructions of creating their own messages, screenshot them and send them to me.

A few people were confused on the instructions how to screenshot. There was interesting variations into the size of people screenshooting and sending me the images.





Initial protocol variations done by a group of people:




More Fun and Abstract Protocol Variations of Content

I had asked my sister to do a couple of variations of the digital postcards and they had a lot of fun with it. It went into a direction I never would have expected.

They had said, "it is bringing out my inner rupi kaur" They did some that were love letters to themselves and their own thoughts.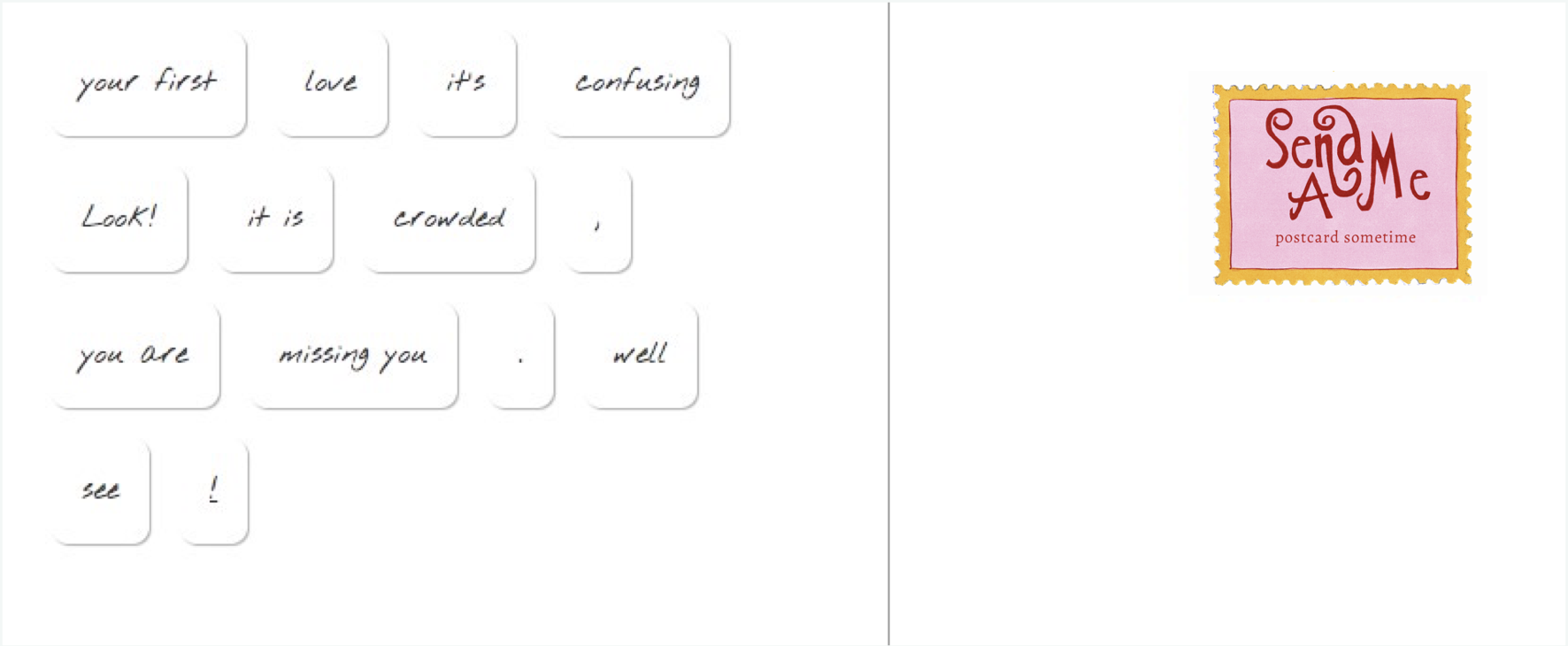 Site-In-Progress can be found here: https://send-me-a-postcard.glitch.me/